Mexico - Floridas News originally published at Mexico - Floridas News
The New Superior is a one-of-kind exploration of leadership authored by nationally renowned forensic expert and leadership coach, John M. Collins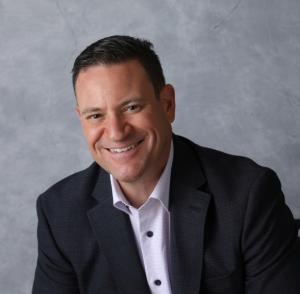 John M. Collins is an Authoritative Leadership and Expertise Coach based in Southfield, Michigan.
Author draws from award-winning forensic career to share game-changing lessons on how to lead and influence when the stakes are high
The New Superior is a book about solutions and strategies for anyone in a position of authority."
— John M. Collins
SOUTHFIELD, MI, 48075, August 31, 2023/EINPresswire.com/ — John M. Collins, a professional leadership coach and former forensic laboratory administrator, has announced the release of his new book "The New Superior" in both paperback and audio.
"The New Superior" is not your average leadership book. It is riveting and bold, a no-nonsense challenge to primitive and destructive notions about what it means to be in charge.
Through compelling anecdotes and carefully curated wisdom, Collins urges readers to embrace essential qualities of leadership that elude even the most high-ranking officials in business and government today.
According to Collins, "The New Superior should be the first leadership book people read because it identifies the innate tendencies that plague most managers very early in their careers. If destructive communication habits aren't corrected right away, they will compromise a new manager's development right from the start."
Many of the principles advocated in "The New Superior" were drawn from the author's 20-year career in forensic science and his perspectives on some of the most well-known criminal cases in American history. Specific cases mentioned in the book include the bombing of the 1996 Olympics in Atlanta, the O.J. Simpson trial, and the assassination of President John F. Kennedy.
But Collins says it was his writing about the accidental shooting death of cinematographer Halyna Hutchins by actor Alec Baldwin in 2021 that triggered some of his strongest emotions during the project. "It was such an unnecessary death, and such a shocking example of how much damage can be done when leadership isn't taken seriously. Leadership really matters."
Readers will also appreciate being taken on an intimate and heart-wrenching journey into the command suites of the Michigan State Police, where Collins describes his emotional struggle to overcome personal tragedy while coping with deep-seated cultural challenges that threatened the laboratories under his watch. In a surprising move, he stepped down to pursue a career in the private sector.
The paperback edition of "The New Superior" promises to reach readers who prefer the intimate sensory experience of a physical book, while the audio version brings Collins' teachings to those who wish to engage with the material on-the-go. Together, these new formats open the doors to an even broader audience eager to expand the reach and impact of their leadership.
"This is a book about high-impact solutions and strategies for anyone in a position of authority," Collins says. "But I found the process of sharing my thoughts about very difficult experiences to be healing, and I think readers will appreciate the relevance of those experiences to the book's main objective."
"The New Superior" is available for purchase online through major booksellers. The audio version, narrated by veteran voice actor Mike Chamberlain, can be found on leading audiobook platforms.
John M. Collins
Critical Victories, LLC
+1 517-803-4063
email us here
Originally published at https://www.einpresswire.com/article/651578396/the-new-superior-now-available-in-paperback-and-audio
The post 'The New Superior' Now Available in Paperback and Audio first appeared on Floridas News.
Mexico - Floridas News originally published at Mexico - Floridas News