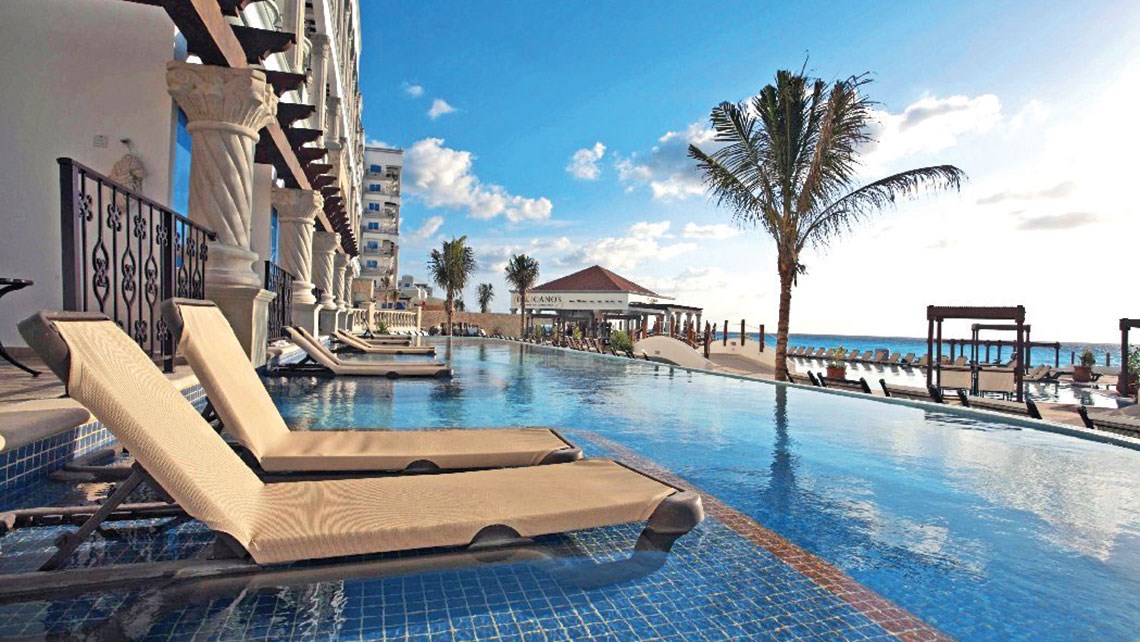 Terms and Conditions
World Choice Travel, Inc.
Booking Engine User Agreement
By using our online booking engine ("Booking Engine") you are agreeing to the following terms and conditions of use without modification or revision. It is important that you understand that we may amend, revise or update the terms and conditions of this User Agreement at any time and without prior notice to you. Therefore, you should carefully review the terms and conditions of this User Agreement each time you use the Booking Engine. If the terms and conditions of this User Agreement are not acceptable to you, you should not use the Booking Engine.
OWNERSHIP
The Booking Engine is owned and operated by World Choice Travel, Inc., a Delaware corporation ("WCT"). All information, including without limitation text, graphics, software and all other materials including the HTML, XML, CGI and any other code and script in any format used to implement the Booking Engine ("Content"), are the property of WCT or its licensors. You do not, by using the Booking Engine, acquire any ownership or other rights to any Content or other materials contained on or accessible through the Booking Engine.
LIMITED RIGHT TO USE
Subject to the terms and conditions set forth in this User Agreement, we hereby grant to you a non-exclusive, limited, non-transferable and revocable license to view, print and download Content from the Booking Engine solely for your personal and noncommercial use solely for purposes of enabling you to purchase products or services offered through the Booking Engine. You agree not to republish, distribute, assign, modify, transmit, display, reproduce, license, create derivative works from, transfer or sell any Content or other materials obtained or obtainable from the Booking Engine.
COPYRIGHT AND TRADEMARK NOTICES
The Content and other matters related to the Booking Engine are protected under applicable laws relating to intellectual property rights, including but not limited to copyright and trademark laws. The copying, redistribution, use or publication by you of any such matters or any part of the Booking Engine, except as allowed under this User Agreement, is strictly prohibited. The posting of Content or other materials on the Booking Engine does not constitute a waiver of any such rights. World Choice Travel, Inc., World Choice Travel, WorldChoiceTravel.com and We Build Your Brand – Not Ours are either trademarks or service marks or registered trademarks or service marks of World Choice Travel, Inc. Other product and company names mentioned on the Booking Engine may be trademarks or service marks of their respective owners. WCT reserves all right, title and interest in and to its copyright and trademark rights.
NONTRANSFERABLE
Your right to use the Booking Engine is not transferable.
LIABILITY DISCLAIMER AND LIMITS
THE CONTENT OR OTHER MATERIALS PUBLISHED ON THE BOOKING ENGINE MAY INCLUDE INACCURACIES OR TYPOGRAPHICAL ERRORS. THE CONTENT MAY BE CHANGED OR UPDATED PERIODICALLY. WCT AND ANY OF ITS AFFILIATES MAY, BUT SHALL NOT BE REQUIRED TO, MAKE ANY CHANGES TO THE BOOKING ENGINE AT ANY TIME WITHOUT PRIOR WRITTEN NOTICE TO YOU. NEITHER WCT NOR ANY OF ITS AFFILIATES MAKE ANY REPRESENTATION OR WARRANTY ABOUT THE SUITABILITY OF THE CONTENT CONTAINED ON THE BOOKING ENGINE FOR ANY PURPOSE WHATSOEVER, AND THE INCLUSION OR OFFERING FOR SALE OF ANY PRODUCTS OR SERVICES ON OR THROUGH THE BOOKING ENGINE SHALL NOT CONSTITUTE ANY ENDORSEMENT OR RECOMMENDATION OF SUCH PRODUCTS OR SERVICES BY WCT OR ITS AFFILIATES. ALL SUCH CONTENT IS PROVIDED "AS IS," "AS AVAILABLE," WITHOUT ANY WARRANTY OF ANY KIND WHATSOEVER. WCT AND ITS AFFILIATES HEREBY DISCLAIM ALL WARRANTIES AND CONDITIONS WITH REGARD TO SUCH CONTENT AND ALL PRODUCTS AND SERVICES AVAILABLE THROUGH THE BOOKING ENGINE, INCLUDING, BUT NOT LIMITED TO, ANY IMPLIED WARRANTIES AND CONDITIONS OF MERCHANTABILITY, FITNESS FOR A PARTICULAR PURPOSE, TITLE, AND NONINFRINGEMENT. THE BOOKING ENGINE MAY CONTAIN BUGS, ERRORS, PROBLEMS OR OTHER LIMITATIONS, FOR WHICH YOU AGREE TO HOLD WCT AND ITS AFFILIATES HARMLESS. THE SUPPLIERS PROVIDING PRODUCTS AND SERVICES THROUGH THE BOOKING ENGINE ARE INDEPENDENT CONTRACTORS AND ARE NOT WCT'S OR ITS AFFILIATES' AGENTS. NEITHER WCT NOR ITS AFFILIATES ARE LIABLE FOR THE ACTS, ERRORS, OMISSIONS, REPRESENTATIONS, WARRANTIES, BREACHES OR NEGLIGENCE OF ANY SUCH SUPPLIERS OR FOR ANY PERSONAL INJURIES, DEATH, PROPERTY DAMAGE OR OTHER DAMAGES OR EXPENSES RESULTING THEREFROM. FROM TIME TO TIME, ACCESS TO THE BOOKING ENGINE (OR ANY PORTION THEREOF) MAY BE SUSPENDED WITHOUT PRIOR NOTICE. YOU AGREE THAT NEITHER WCT NOR ITS AFFILIATES WILL HAVE ANY LIABILITY AND WILL NOT BE OBLIGATED TO MAKE ANY REFUND AND SHALL OTHERWISE NOT BE RESPONSIBLE IN THE EVENT OF ANY DELAY, CANCELLATION, OVERBOOKING, MISQUOTED RATES, STRIKE, RIOTS, FLOODS, ACTS OF GOD, SECURITY BREACH, FALSE TRANSMISSIONS, PRANKS, HOAXES, TECHNOLOGICAL FAILURE OR ANY OTHER CAUSE BEYOND WCT'S OR ITS AFFILIATES' CONTROL, AND FURTHER THAT NEITHER WCT NOR ITS AFFILIATES SHALL HAVE ANY RESPONSIBILITY FOR ANY ADDITIONAL EXPENSE, OMISSIONS, DELAYS, RE-ROUTING OR ACTS OF ANY GOVERNMENT OR AUTHORITY. IN NO EVENT SHALL WCT OR ANY OF ITS AFFILIATES BE LIABLE FOR ANY DIRECT, INDIRECT, PUNITIVE, INCIDENTAL, SPECIAL OR CONSEQUENTIAL DAMAGES ARISING OUT OF, OR IN ANY WAY CONNECTED WITH, THE USE OF THE BOOKING ENGINE OR THE DELAY OR INABILITY TO USE THE BOOKING ENGINE, OR FOR ANY CONTENT OR PRODUCTS OR SERVICES OBTAINED THROUGH THE BOOKING ENGINE, OR OTHERWISE ARISING OUT OF THE USE OF THE BOOKING ENGINE, WHETHER BASED ON CONTRACT, TORT, STRICT LIABILITY OR OTHERWISE, EVEN IF WCT OR ITS AFFILIATES HAVE BEEN ADVISED OF THE POSSIBILITY OF DAMAGES. BECAUSE SOME STATES/JURISDICTIONS DO NOT ALLOW THE EXCLUSION OR LIMITATION OF LIABILITY FOR CONSEQUENTIAL OR INCIDENTAL DAMAGES, THE ABOVE LIMITATION MAY NOT APPLY TO YOU.
NO UNLAWFUL OR PROHIBITED USE
As a condition of your use of the Booking Engine, you agree that you will not use the Booking Engine for any purpose that is unlawful or prohibited by this User Agreement. You represent and warrant that you are at least 18 years old and posses the legal authority to enter into this User Agreement and to use the Booking Engine in accordance with the terms and conditions of this User Agreement. You may only use the Booking Engine to make legitimate reservations or purchases and not for any other purposes, including without limitation, to make any speculative, false or fraudulent reservations or any reservation in anticipation of demand.
USE OF INFORMATION
WCT reserves the right, and you authorize WCT and its affiliates, to use and assign all information provided by you in any manner consistent with WCT's Privacy Policy. You may view WCT's Privacy Policy by clicking HERE.
CONTENT
Some of the Content that refers to city attractions, things to do, hotel accommodations, restaurants and other services is the property of, and is supplied by, third parties that are not under WCT's control. WCT does not independently verify, and does not guarantee, the accuracy of the information that we receive from such third parties. All information, prices and availability are subject to change without notice.
LINKS TO OTHER WEBSITES
The Booking Engine may contain hyperlinks to websites operated by third parties. WCT does not control such websites and will not be responsible for their content or for any breach of contract or any intentional or negligent action on the part of such third parties, which results in any loss, damage, delay or injury to you or your companions. WCT is not responsible for the accuracy of opinions express in such websites, and such websites are not investigated, monitored or checked for accuracy or completeness by WCT. Inclusion of any linked website on the Booking Engine does not imply or constitute approval or endorsement of the linked website by WCT. If you decide to leave the Booking Engine to access these third party sites, you do so at your own risk. All rules, policies (including privacy policies) and operating procedures of websites operated by third parties will apply to you while on such sites. WCT is not responsible for information provided by you to third parties.
TAX RECOVERY CHARGE
The tax charge on Hot Rate hotel transactions is a recovery of all applicable transaction taxes (e.g. sales and use, occupancy, room tax, excise tax, value added tax, etc.) that WCT collects from customers and pays to vendors (such as hotels, etc.) in connection with your travel arrangements. WCT is not the vendor collecting and remitting such tax to the applicable tax authorities. The vendors bill WCT for applicable taxes and WCT remits such amounts directly to the vendors. WCT is not a co-vendor associated with the vendor with whom WCT books or reserves travel arrangements. Taxability and the appropriate tax rate vary greatly by location. The actual amount of tax paid to vendors may vary from the tax recovery charge, depending upon the rates, taxability or other factors in effect at the time of the actual use of a given travel service by a customer. WCT does not incur the cost of sales tax from vendors located in Alaska, Delaware, Montana, New Hampshire and Oregon, as these states do not impose a sales tax. Also, certain jurisdictions impose a hotel occupancy tax or other type of transaction tax upon the renting of a hotel room, an automobile, etc. The type of tax collected by a vendor will vary by service and location.
TERMS OF SERVICE – HOT RATE HOTEL RESERVATIONS ONLY
Credit cards for Hot Rate hotel reservations will be charged the full amount for the reservation including all taxes and applicable service fees at the time of booking. Reservations may be changed or cancelled anytime within the appropriate hotel's cancellations policy period at a charge indicated on the applicable website. Upon arrival and check in at a hotel, you are responsible for the entire length of stay. No refunds or credits will be issued for any nights reserved but not consumed. Cancellations made after the hotel cancel policy period has lapsed or no shows will be charged according to the hotel's cancellation policy (although the cancellation charge usually equals one night's room rate plus tax, you should look to the specific hotel's policies for the exact charges that you may incur). No contract will exist between you and WCT (or its affiliates) until WCT has sent you an email with a pre-payment voucher that you will present to the appropriate hotel at the time of your check in.
CURRENCY CONVERTER
Currency rates are based on various publicly available sources and should be used as guidelines only. Rates are not verified as accurate, and actual rates may vary. Currency quotes are not updated every day. Check the date on the Currency Converter for the day that currency was last updated. Neither WCT nor its affiliates warrant or guarantee the accuracy of any such information. When using this information for any financial purpose, WCT advises you to consult a qualified professional to verify the accuracy of the currency rates. WCT does not authorize the use of this information for any purpose other than personal use and hereby prohibits, to the maximum extent allowable the resale, redistribution, and use of this information for commercial purposes.
INDEMNIFICATION
You agree to indemnify, defend and hold WCT and its affiliates and any of WCT or its affiliates' officers, directors, employees, agents, successors and assigns, harmless from and against any liability, claim, loss, expense, cause of action or demand, including without limitation reasonable legal and accounting fees arising directly or indirectly in connection with any breach by you of any term, condition, representation, warranty or covenant contained herein or otherwise resulting from your use of the Booking Engine.
CONTRACT INFORMATION
No contract will exist as between you and WCT or any of its affiliates for the sale of any product or service unless and until WCT accepts your reservation by email confirming your reservation or purchase and issues you a unique confirmation code. Acceptance will be deemed complete and will be deemed to be effectively communicated to you for all purposes at the time that WCT sends the email to you, whether or not you receive the email.
MISCELLANEOUS
This User Agreement shall be governed by and construed in accordance with the laws of the State of Florida, USA, without regard to any conflict of law principles. You irrevocably and unconditionally agree that any legal proceeding arising out of or relating to this User Agreement may be brought in the United States District Court for the Southern District of Florida, West Palm Beach Division, or, if that court lacks jurisdiction, in any court of competent jurisdiction in Palm Beach County; and hereby consent to the jurisdiction of each such court in any proceeding. Use of the Booking Engine is unauthorized in any jurisdiction that does not give effect to all provisions of these terms and conditions, including, without limitation, this paragraph. This User Agreement (and any other terms and conditions referenced herein) constitutes the entire and only agreement between WCT and its affiliates and you, and supercedes all prior or contemporaneous agreements, representations, warranties and understandings with respect to the Booking Engine, the Content or any products or services provided by or through the Booking Engine, and the subject matter of this User Agreement. You agree that no joint venture, partnership, employment or agency relationship is created as a result of this User Agreement or use of the Booking Engine. WCT's performance of this User Agreement is subject to existing laws and legal process, and nothing contained in this User Agreement is in derogation of WCT's right to comply with law enforcement requests or requirements relating to your use of the Booking Engine or information provided to or gathered by WCT with respect to such use. If any part of this User Agreement is determined to be invalid or unenforceable pursuant to applicable law including, but not limited to, the warranty disclaimers and liability limitations set forth above, then the invalid or unenforceable provision will be deemed superseded by a valid, enforceable provision that most closely matches the intent of the original provision and the remainder of this User Agreement shall continue in effect. A printed version of this User Agreement and of any notice given in electronic form shall be admissible in judicial or administrative proceedings based upon or relating to this User Agreement to the same extent and subject to the same conditions as other business documents and records originally generated and maintained in printed form. WCT's failure to enforce any provision of this User Agreement shall not be deemed a waiver of such provision nor of the right to enforce such provision. Fictitious names of companies, products, people, characters, and/or data mentioned herein are not intended to represent any real individual, company, product, or event. Any rights not expressly granted herein are reserved. Other terms and conditions may apply to your purchase of products or services offered on or through the Booking Engine.
SELLER OF TRAVEL
WorldChoiceTravel.com is registered with the State of Florida as a Seller of Travel. Registration No. ST-31090.
©2003 WorldChoiceTravel.com. All rights reserved.